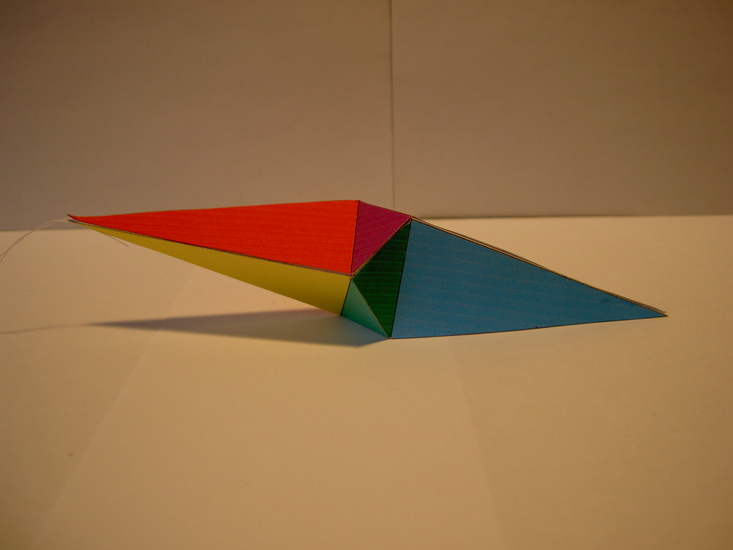 4 x 4 x 15 cm, © 2006, not for sale
Three-dimensional | Sculpture | Paper
in a cube two adjacent corners are long-winded a lot. The other edges stay in place. (Photo Judith Spook). This object is starting point for my "twisted long-winded", in which six objects of different size are hanhging side by side, with equal colouring. The shown work also can be made in bigger size. Price on demand.