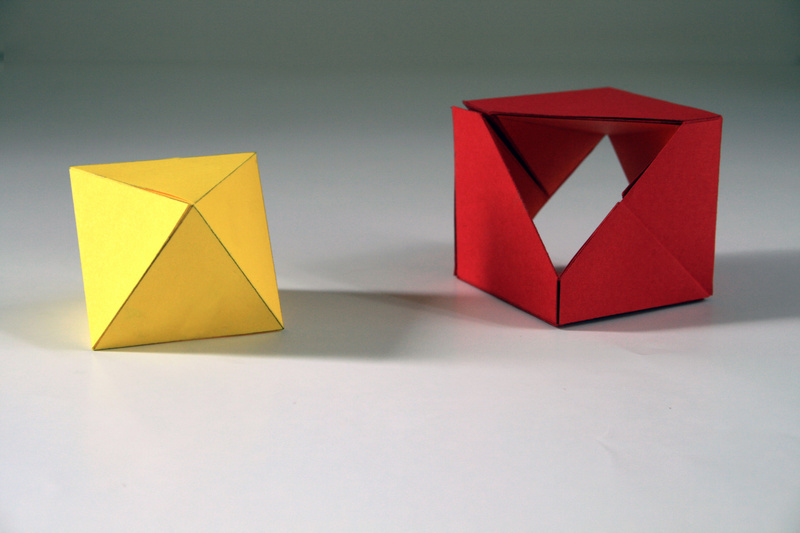 4 x 4 x 4 cm, © 2008, not for sale
Three-dimensional | Sculpture | Paper
The two parts are separately exposed on the photograph. The octaeder fits exactly in the cube. To visualize this, two corners of the cube are left away. The cube can be opened and closed. (Photograph Judith Spook) The work is delivered in a transparent cube of 7x7x7 cm3.