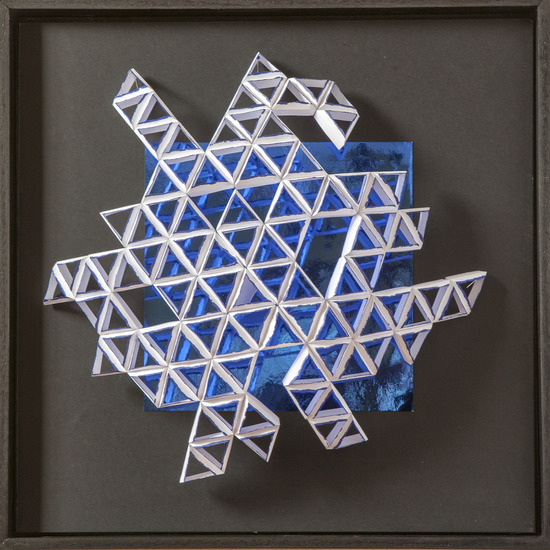 42 x 42 x 12 cm, © 2014, € 195,00
Three-dimensional | Sculpture | Paper
"blue square" is a construct of many triangular paper cells, making part of a fpherical surface. Through this you can see a reflecting blue square. The uppersides of the cells also are blue. The oject is placed on foam. Size 42x43 cm, depth 12 cm.
Stuur als kunstkaart

Vanaf € 2,95 excl. porto