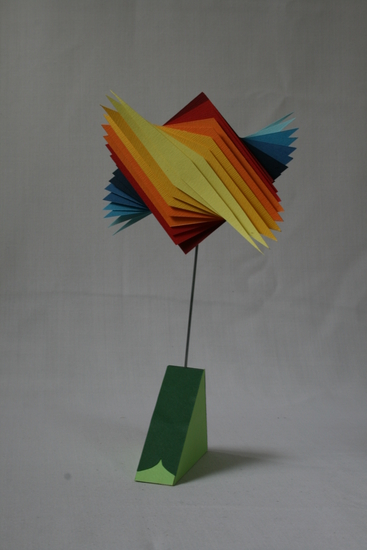 28 x 14 x 10 cm, © 2008, not for sale
Three-dimensional | Sculpture | Paper
Size, material and price on demand. (photo Judith Spook). The shown model has diamonds with sides of 8 cm. It can be delivered in a showcase. Price on demand. I made on demand a paper butterfly with sides of 14x14 cm. That is the biggest size I can make in paper. Delivery not possible within one week. Details on demand.
Stuur als kunstkaart

Vanaf € 2,95 excl. porto