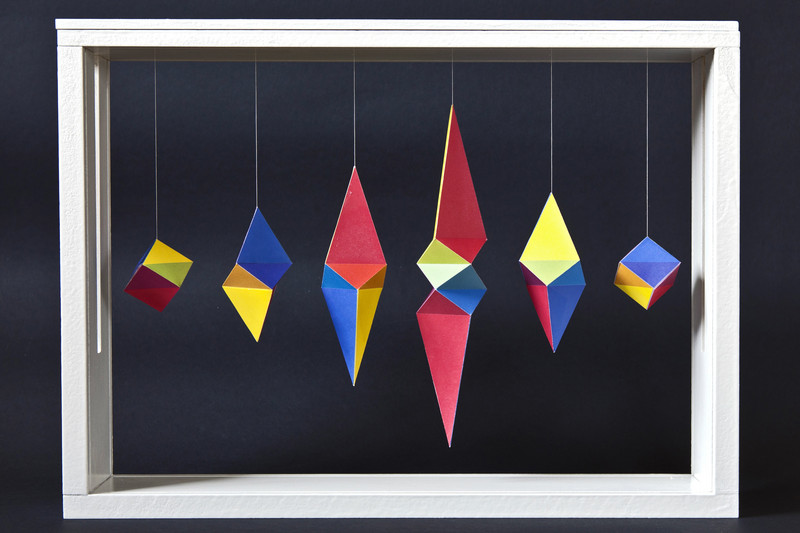 31 x 42 x 8 cm, © 2013, € 295,00
Three-dimensional | Sculpture | Paper
The lot is presented in a white frame with glass in front an in the back. In the two sides there are openings. When the object is situated in some draught, the bodies will start to turn around, which is beautifull. Photograph Judith Spook In this 3rd version I interchanged the top and bottom colours. It results in a more colourfull imression.
Stuur als kunstkaart

Vanaf € 2,95 excl. porto